NFT marketplace that specializes in Metaverse
3D content sold on current platforms can be easily duplicated and traded at low prices that do not match their quality. Therefore, Suishow decided to create the concept of "owning" asset files by assigning NFT to them, thereby maintaining the value of the assets.

Only users who own NFT can download the asset files. We are currently developing the ability below as part of the post-purchase experience.

We make sure that everyone who owns a NFT feels like they are owning an actual items in real life, and…. snap an awesome pic.
Not only you can buy and collect NFTs, you can "wear" them in metaverse. The more fun, the more real.
Play-to-earn is only the tip of what's coming in the future. We are expanding the marketplace by you having the best experience on digital life.
We are emphasizing pre-experience of our marketplace by allowing you to see assets more closely.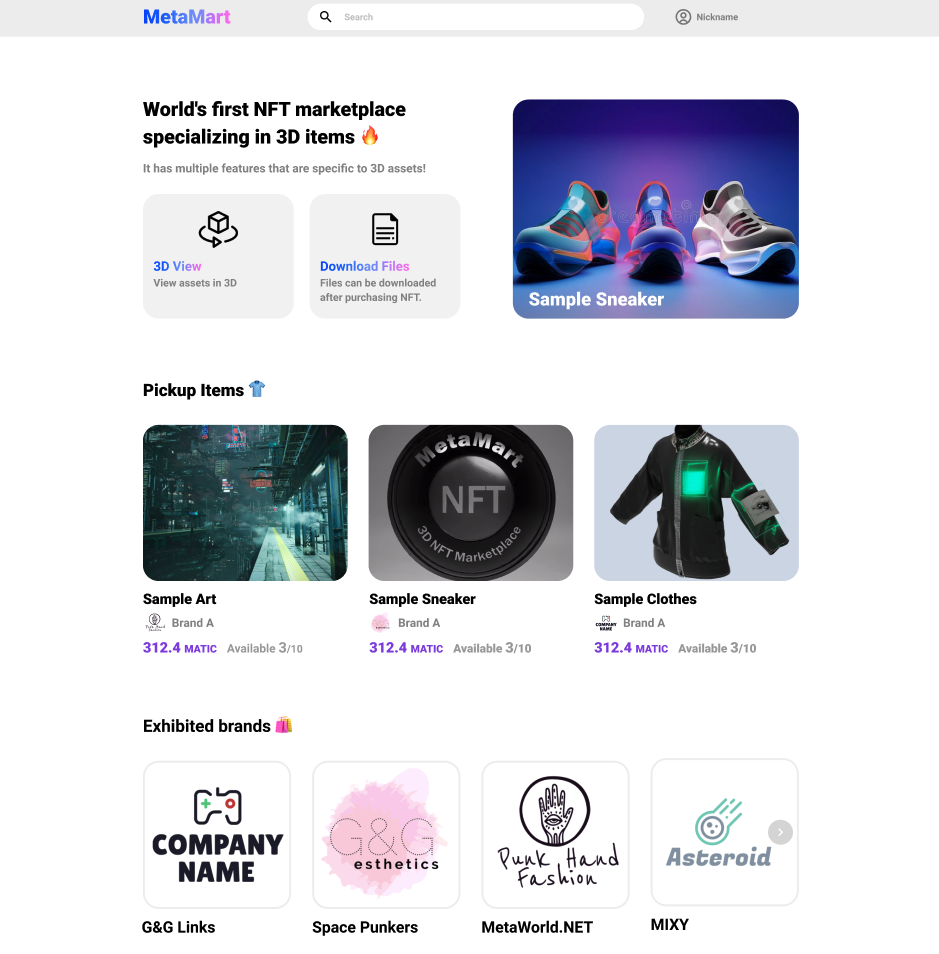 Join as an invited-creator?
We currently accept invitations only. Please contact us if you want to get invited.